Office furniture moving and storage services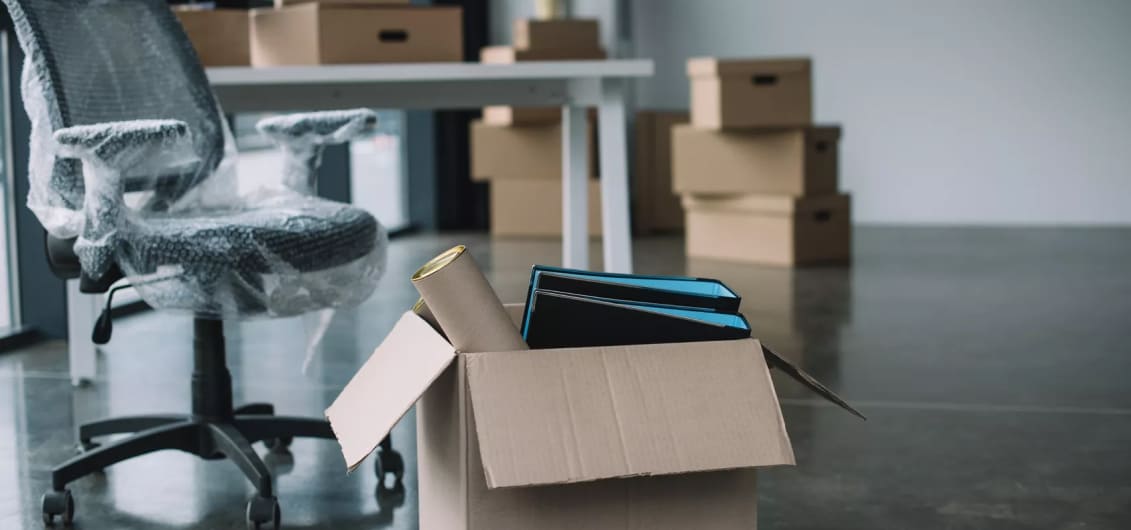 HiLo Commercial Services cleaning company is always ready to help with office relocation when there is a need to change the office's location to a more convenient one. It seems daunting and exhausting, but we can make it well planned and managed and get it done with good results while keeping your furniture safe.
Our benefits
Our main advantage is a professional team. It consists of experienced project managers and skilled workers. Our experience allows us to adapt the methods to the specific needs of each project. The company's employees will ensure that all client requirements are met, and you can be sure that your project will be completed with the utmost attention to detail.
HiLo Commercial Services cleaning aims to meet the customer's demand for a minimal impact of the move on their business. But this is not the only advantage of our company. We are not like others because we give ourselves entirely to our work.
We transport office furniture of any size and type. Here is just a small list of what we are dealing with:
Standard office desks
Executive tables
Desks
Conference tables
Standard chairs
Executive chairs
Armchairs for the conference room
Document storage cabinets
Sofas for visitors
Shelves
Paintings
Antiques
Heavy interior items
Electronics
Documents, etc.
Our experts know how to disassemble and assemble any table or chair correctly. Packaging is essential to good results, and we are always ready to provide you with high-quality packaging materials. This means no scratches, stains, or damaged corners on your tables and shelves, and all items will be securely protected. We are not just a "sofa delivery company," but a company that knows everything about our business.
HiLo Commercial Services cleaning has an extensive network of warehouses throughout Tennessee. Picking up and delivering furniture can be complex and require intermediate storage on the way to the destination. We are always ready to provide storage space for your property during a corporate move.
If you do not have space to store excess furniture on your premises, rent our warehouse to solve this problem.
Advantages of our warehouses:
Safety
Protection
Checks
Price
Storage requires enhanced protection, so the warehouse must be temperature controlled and adequately ventilated. No condensation can cause mold, discoloration, or discoloration of any surface. All items must be placed according to specific rules. For example, they should not be stacked on top of each other, and tables that can't be taken apart should not be stacked upside down on the lid.
All HiLo Commercial Services warehouses meet the most demanding customers' requirements, and you can always rely on us. Only our employees have access to the warehouse, and we pay special attention to what we store and transport.
HiLo Commercial Services cleaning provides a furniture delivery service to office owners. Your furniture will be delivered regardless of its weight and size. We are not afraid of long distances and order volume since we own our truck fleet and are not dependent on other companies.
Our specialists have extensive experience, so they load and unload trucks by all the rules. Your tables and chairs will be safe and undamaged. The movers understand the difference between different materials from which furniture can be made and handle it based on these features. There will be a different approach to transporting leather sofas, wooden tables, and plastic cabinets.
HiLo Commercial Services cleaning takes care of all the preparatory work, such as disassembly and packaging, to ensure a safe and successful shipment. No damages or delays – this is the result of our professional experience and the availability of our fleet. We also help to get rid of unnecessary things left after the move. Disposal of unwanted assets, recycling of shipping boxes, packaging, and old paperwork – unlike many other companies, HiLo Commercial Services cleaning provides a full range of services without leaving any trash behind.
Make moving office furniture easy and discreet with HiLo Commercial Services. If you have questions about our services, please get in touch with us. Ask for a quote for your order and ensure we offer the best prices and workers.
Why you should call HiLo
Assembly
When it comes to office furniture installation, you can't wait long. That's why we do our best to deliver every piece of your office suite quickly and correctly the first time.
Experienced team
We can make recommendations to help you get the most out of your space by optimizing employee productivity and engagement.
We do not allow damage
No damages or delays - this is the result of our professional experience and the availability of our fleet.