Contract cleaning services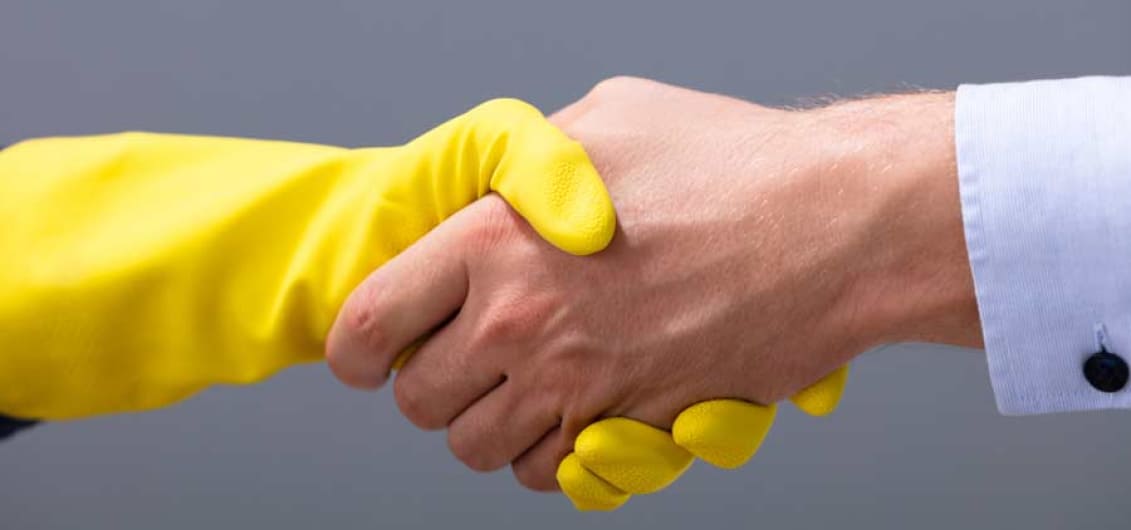 Contract cleaning is regular cleaning under a contract concluded with the customer. This service is beneficial for offices, large enterprises, and any institutions.
Recently, more and more entrepreneurs are ordering contract office cleaning in Tennessee. And this is entirely justified – instead of contacting the cleaners every time, you can make a one-time agreement that will specify the cleaning schedule.
Depending on the establishment's schedule, cleaners can clean in the morning, afternoon, or evening. At the same time, the possibility of non-cash payment makes cooperation much more accessible.
We cooperate with private and budget institutions, conducting daily, weekly or monthly cleaning. Although these options are classic, we are ready to consider other customers' wishes if necessary. Having concluded a contract with us, you can be sure that the agreed work scope will be performed on time and at a high level.
The HiLo Commercial Services team is an organism with its laws. One of our rules is to provide a clean and tidy workplace where you want to come every day. The best option to ensure cleaning is to contact a cleaning company.
How we do contract cleaning
Daily cleaning includes wet cleaning of the floor and dust from the furniture—other types of work depending on the intensity of use of the premises and your desire. The specialists of our company will help you choose the best option.
You can agree with managers on additional services that will be needed. Contract cleaning prices depend on the complexity of the order, its scope, and specifics. Our professional team will gladly help you in this challenging mission! The primary tool is modern technology and chemicals from leading American manufacturers. Having experience in their application, our qualified employees demonstrate purposefulness and responsibility in cleaning. For us, cleaning is work, and cleanliness is a matter of honor!
You will save yourself from many problems with recruitment and registration. And our company will do everything possible for your comfort.
Please note that contract service is much cheaper, more than 50%, than calling a cleaning company periodically on a one-time basis. HiLo Commercial Services is an ideal solution for all your tasks. It is the most profitable to contact us!
Leave this task to us and do something more interesting! Entering into a cleaning contract with a cleaning company means removing all obligations regarding document management in this category, tax payment, and lack of organizational measures on the part of your company.
Our benefits: 
Quality of services
The customer can be sure of the quality of services provided by a reliable cleaning company.
Satisfied customer
Cooperating with us, you save both your time and money because there will be no need to buy special equipment, expensive detergents, and equipment; we have already done it for you.
Professional equipment
At all facilities, we use professional equipment and detergents from leading, best manufacturers, which are high-quality and environmentally friendly.