Industrial environmental cleaning services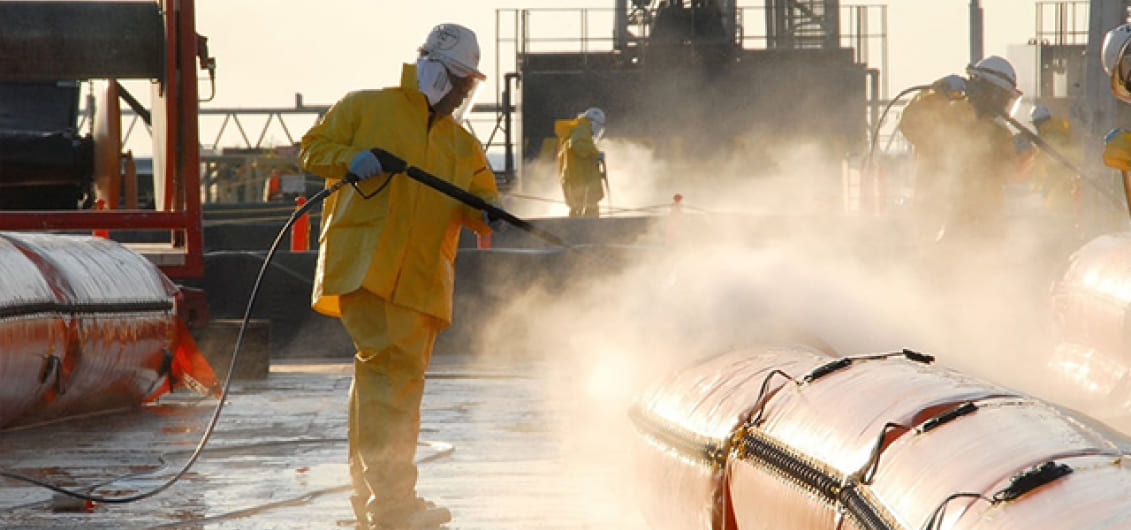 It is well known that human health depends on the environment's state and the food consumed. Sanitation is one of food enterprises' most critical aspects of product quality assurance. No matter what the company produces (building materials, chemicals, automotive parts, or food products), cleanliness at the work site is always a must! Therefore, a decade ago, a new term appeared in everyday life – industrial cleaning.
You should contact professionals for such cleaning to be carried out efficiently and in compliance with all sanitary standards. The specialists of our cleaning company will quickly solve all the tasks you set for cleaning premises for any purpose.
Industrial environmental cleaning in Tennessee is labor-intensive and complex, as unique cleaning products and machinery are required to clean tough dirt. For this reason, such tasks can be trusted only by companies specializing in cleaning work.
Industrial cleaning is a professional cleaning of industrial premises, washing and disinfection containers, ventilation, sewerage, and heating systems, and cleaning all types of surfaces using professional detergents and specialized equipment. The HiLo Commercial Services company provides all these services.
Sanitation of production is, first of all, protecting the product from spoilage, protecting the health of consumers, protecting the brand image, and, consequently, increasing the company's profits. Therefore, in the enterprises of the processing and food industries, there is a need to maintain sanitation in production workshops at the highest level.
HiLo Commercial Services is ready to solve sanitation issues with you, and we know how to do it!
How we do industrial environmental cleaning
The scheduled general cleanings that HiLo Commercial Services performs on-site include washing and disinfecting walls, ceilings, piping, storage areas, and equipment, and achieving excellent results, ensuring the required product quality.
As a rule, cleaning in production is associated with maintaining large areas; in this regard, we use high-performance equipment.
HiLo Commercial Services is one of the few industrial cleaning companies in Tennessee.
Industrial cleaning includes many methods of cleaning rooms, depending on their type and purpose. When carrying out cleaning work, it is essential to choose the proper cleaning method, taking into account all the nuances – the quality of the cleaning will largely depend on this.
Taking into account the purpose of the premises, the scope of work, and the type of objects that need cleaning, we offer various options for cleaning and cleaning industrial facilities:
disinfection and cleaning with chemical cleaners and detergents;
cleaning of surfaces for multiple purposes (thermochemical, sandblasting) by the method;
method of industrial mountaineering (used for washing glass surfaces (windows, stained-glass windows), cleaning ceilings, walls, facades of houses, cleaning lighting systems, etc.).
If you want to order industrial cleaning, please contact our company, which specializes in this area and can guarantee a complete cleaning of any pollution. We work on objects of any purpose and apply innovative processing methods so that we can cope with the task in a short time. You can get a preliminary consultation by phone, and we will schedule a visit for our specialist so that he can assess the scope of work on-site and select methods of influence.
Our benefits:
Modern technologies
Our professional team uses modern and environmentally friendly technologies for its activities.
Best Suppliers
We work directly with manufacturers of cleaning equipment and chemicals.
Years of experience
Our company has many years of experience cooperating with large customers and manufacturers.