Commercial Overhead Cleaning Services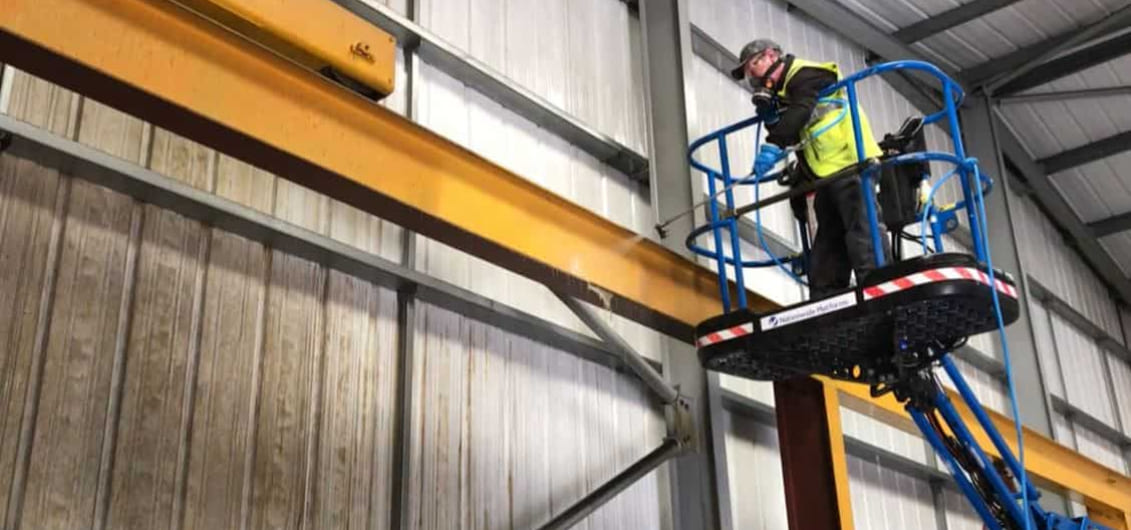 Nowadays, the durability of the operation of commercial premises is ensured by modern materials and coatings. Unfortunately, a single layer will not be able to fulfill its role for a long time if it is not adequately cared for and cleaned in time. Before applying such coatings to all surfaces, it is necessary to clean them thoroughly. Otherwise, high-quality adhesion of substances and materials will not occur.
Accumulations of dirt, in which not only dust and precipitation are mixed but also various chemical and biological substances, can cause irreparable damage to any surfaces and details. Therefore, it is essential to turn to professionals promptly for high-quality cleaning and washing of industrial premises. So, the companies will be protected from all sorts of losses and damages, and the staff will work in healthy, comfortable conditions.
HiLo Commercial Services does commercial cleanings in Tennessee, Arkansas and Mississippi. We take on objects of any complexity, regardless of the intensity and origin of pollution. Always on our side:
Qualified employees with extensive experience
Professional detergents
Special equipment (apparatus for supplying water under pressure, climbing equipment, inventory, etc.)
Knowledge of the secrets and methods of removing various types of pollution
We work with any area of industrial facilities. Any amount of work of any complexity will not frighten our masters. Modern and high-tech equipment helps us to cope with any tasks and translate any wishes of customers into reality.
Feature Of Cleaning Commercial Facilities
Today, cleaning commercial premises is a highly demanded service. Such beliefs, as a rule, are distinguished by large areas and high ceilings; therefore, washing them efficiently without special equipment is impossible. Moreover, there are always many hard-to-reach places in production because workshops and departments are crowded with machine tools, various installations, and equipment.
In addition, the entire cleaning process can be complicated because it is impossible to stop the production process during the cleaning process. Our professionals skillfully bypass all these obstacles on the way to perfect cleanliness. Machine tools, parts, assemblies, walls, pipes, etc. we clean up:
Rust
Mechanical and atmospheric pollution
Mold and fungi
Fuels and lubricants
Paint, varnish, etc.
For each coating and material, we select our cleaning products.
The HiLo Commercial Services will clean any facilities of commercial real estate, offices, plants, or food manufacturers, being responsible for the actions of each of its employees. Cleaners must be checked by the security service and sent for special training and practice. And only after that do they have the right to work at your facility.
To always have a professional cleaner at hand, order the cleaning of commercial premises from the company HiLo. The manager will send a team of specialists to you in advance to quickly put things in order before a critical inspection. Without further ado, they will clean up everything that was accidentally spilled, stepped on, or spilled. Specialists work according to the instructions, so they will not disrupt your business processes, employees' work schedules, or the buyers' or clients' peace of mind. Specialists consider the complexity of cleaning, the presence of special equipment, and other business features.
Time saver
We save you time and money, which allows you to concentrate on more critical issues and entrust the work of maintaining cleanliness and order to HiLo professionals!
Professional equipment
We use professional tools and equipment. Our equipment allows us to cope effectively with even the most challenging pollution and provide a high level of service.
Quality guaranteed
Commercial Overhead Cleaning by HiLo Commercial Service guarantees profitable and transparent cooperation with a guarantee of impeccable results.