Interior and exterior sweeping services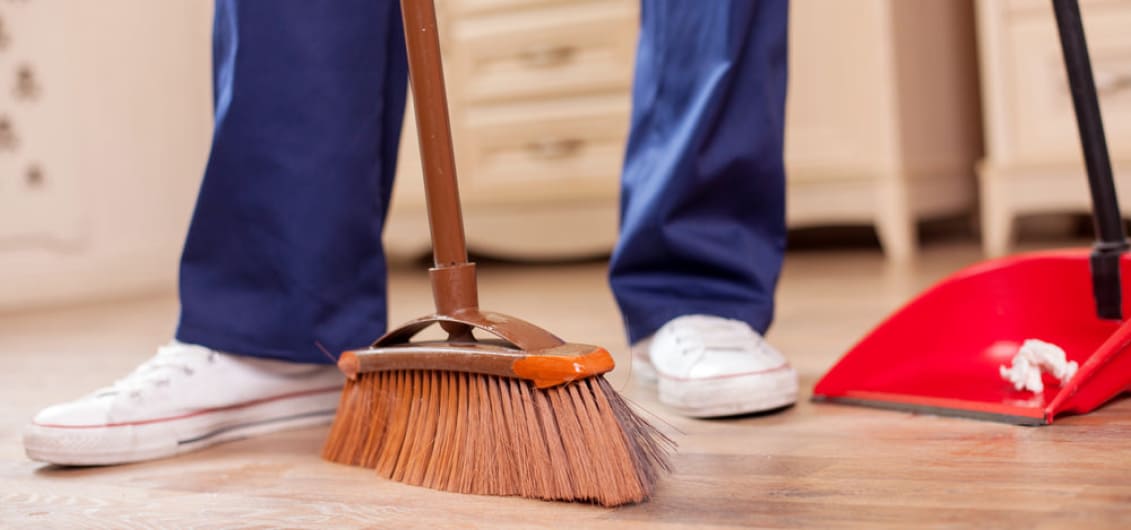 What is the cleaning of the adjacent territory, and how to make it effective? HiLo Commercial Services will help with this.
If the mere sight of an unkempt yard causes you to panic, consider inviting professional helpers. We provide cleaning services not only inside but also outside.
Depending on the season, the work will be different. Sometimes you need help with snow removal, and you must clean and improve the local area periodically. Usually, the list of works consists of several different services. We have an individual approach – we will discuss all your wishes regarding sweeping.
How we work
The critical condition for forming an estimate for the contract is a preliminary agreement with the client on the list of specific work items. The price of each of them is developed according to the tariff per square meter. Or according to the total cost of doing the work, which does not depend on the actual area.
Our advantages:
Successful experience in complex sweeping of adjacent territories to office, residential and industrial, and administrative facilities of the city of Tennessee;
Professional equipment and cleaning products for sweeping areas with any surface;
Routine maintenance without damage to vegetation, including flowers, lawns, shrubs, and trees;
Own equipment for the removal of containers with garbage;
Acceptable cost of one-time and permanent cleaning of the territory about prices.
In addition to regulatory obligations, establishing the necessary order has a vital image component. The territory adjacent to the office (production, warehouse) is the face of the business. With impeccable cleanliness, buyers and partners begin forming opinions about a positive reputation, good service, and a stable position in the market. If the company has a small area of the adjacent territory, it is not economically feasible to maintain high-quality orders with the help of a full-time janitor. Ordering a territory cleaning service from a third-party cleaning organization is cheaper. Our sweeping methods and equipment will bring you guaranteed results.
If you still have questions, fill out the application form on the website. Our managers will contact you and answer them.
Why should you hire HiLo?
Experienced team
If you are at a loss, our experts will help determine the necessary types of work, as they vary greatly depending on the area and purpose of the site.
Professional equipment
We have all the necessary equipment and inventory. You don't have to spend money on them.
Flexible hours
You will be able to choose the time when it is convenient for you to put things in order in the territory where you need to clean.